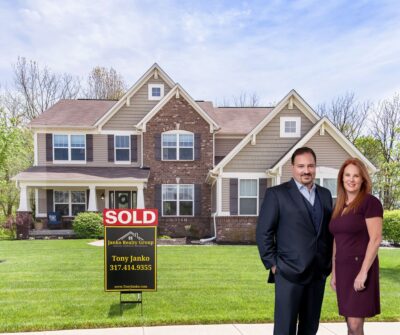 Whether you are a first-time home buyer, looking to build your own home or need an experienced listing agent to help you sell your current home, selecting the right real estate agent can make all the difference. But with so many agents in Indianapolis and Hendricks County area, how do you choose which one is best for your needs? Let's take a closer look at what it takes to select the perfect real estate agent for your next move.
Interview Several Agents
The best way to find the right real estate agent is to interview several agents and ask questions about their experience, qualifications, availability and services. You should also inquire about how they handle negotiations, marketing plans and client communication. Ask if they have experience selling homes similar to yours in your area. Also, be sure to ask for references from previous clients as well as any industry awards or certifications that they may have earned.
Experience Matters
When selecting a real estate agent, experience should be at the top of your list of considerations. The more experience an agent has with homes and neighborhoods in and around your area, the better prepared they will be to help you buy or sell your home quickly and effectively. An experienced local real estate agent will know all about local property values and have extensive knowledge about which areas are up-and-coming. As such, their advice can prove invaluable when deciding where to buy or sell your home.
Research Online Reviews
Once you have narrowed down your list of potential agents, be sure to read online reviews from former clients. This will provide valuable insight into how other people feel about working with them. Agents with less than 75 Google reviews may be a good indication of lack of experience. Take some time reading their reviews, top agents should have an overwhelming number of 5 Star reviews. You can also check out their website and social media profiles for more information about them and their business practices.
Final Thoughts
No matter what type of real estate transaction you are planning, selecting the right real estate agent is essential to ensure a successful outcome. By interviewing multiple agents, verifying the agent has experience in your area and researching online reviews, you can confidently choose an agent who has the skills and knowledge necessary to guide you through every step of buying, building or selling a home in Indianapolis. With the help of an experienced real estate professional on your side, you can rest assured knowing that you are making informed decisions throughout the process.
Click below learn more about Janko Realty Group

To search for your next home, click here http://www.JankoRealtyGroup.com